Category A-Z / Wooden Footrests (showing 1 to 2 of 2)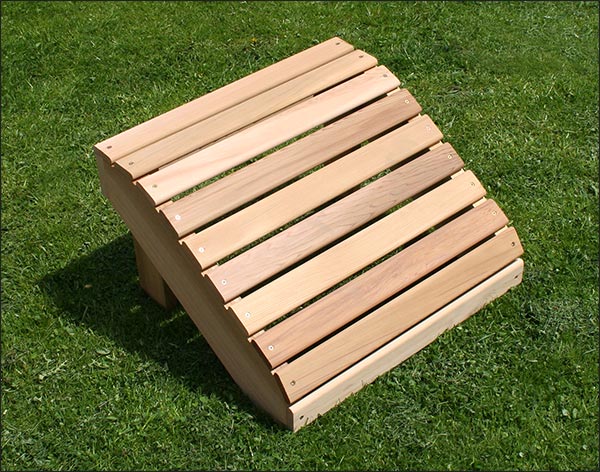 Our Adirondack Footrest is made from 100% Red Cedar, using solid 2 x 4's, thick wooden slats, and superior-quality zinc-plated screws. This winning combination makes this magnificent footrest light-weight, yet strong enough for you to put on a really...
$149.00
More Information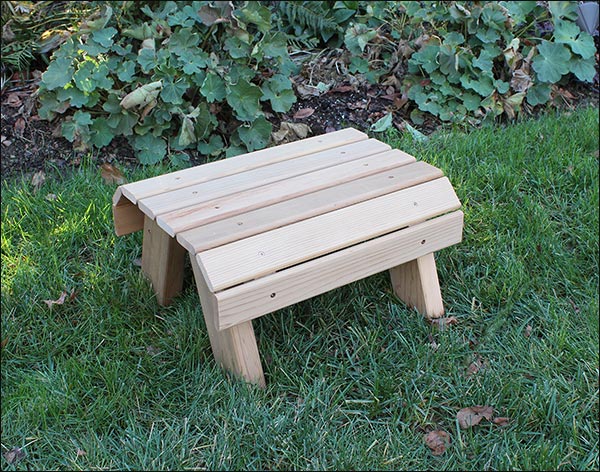 Directions for Use: Place at foot of chair to make seated person comfortable. Prop feet on footrest. Feet not included!
Warning: Use only for guests whose continued company you desire.
Hint: Rid room of footrest when you...
$119.00
More Information